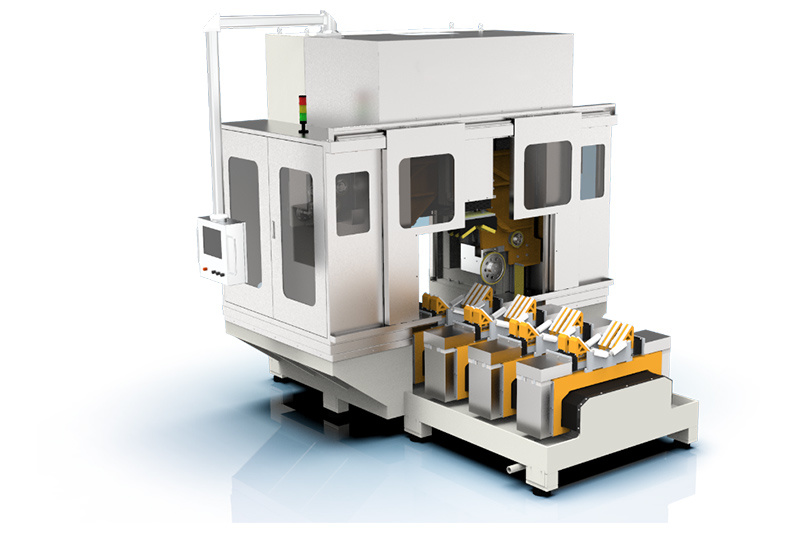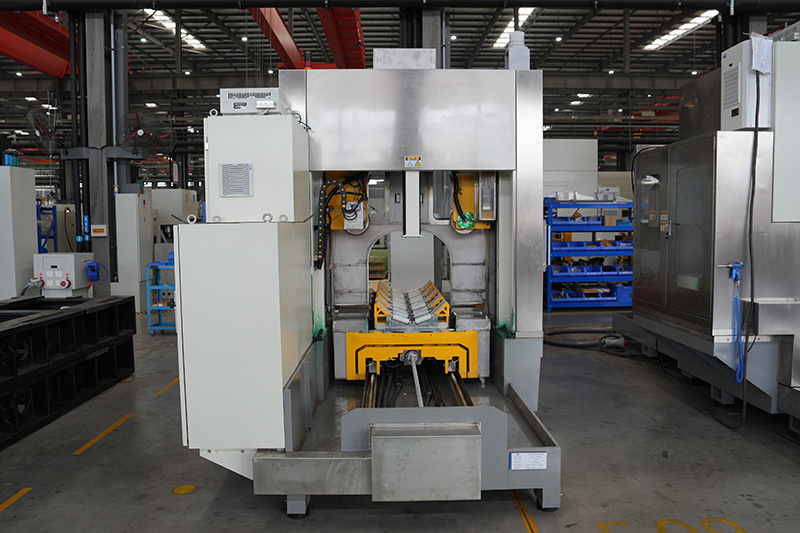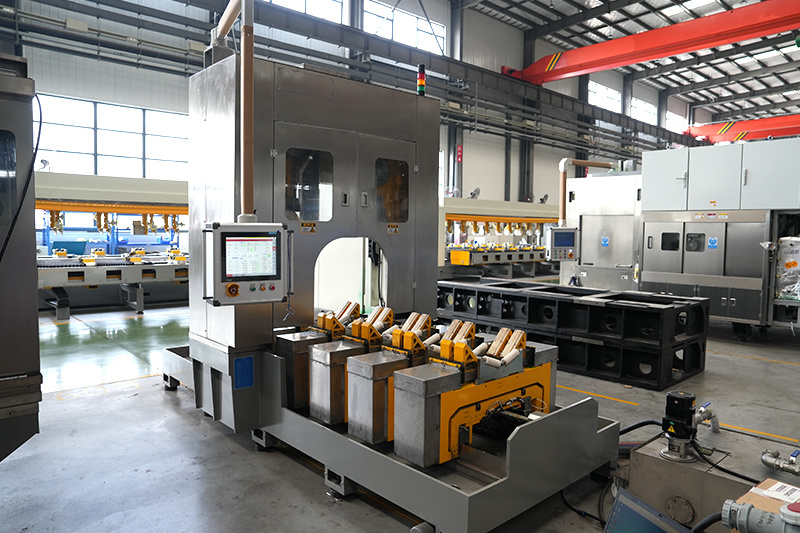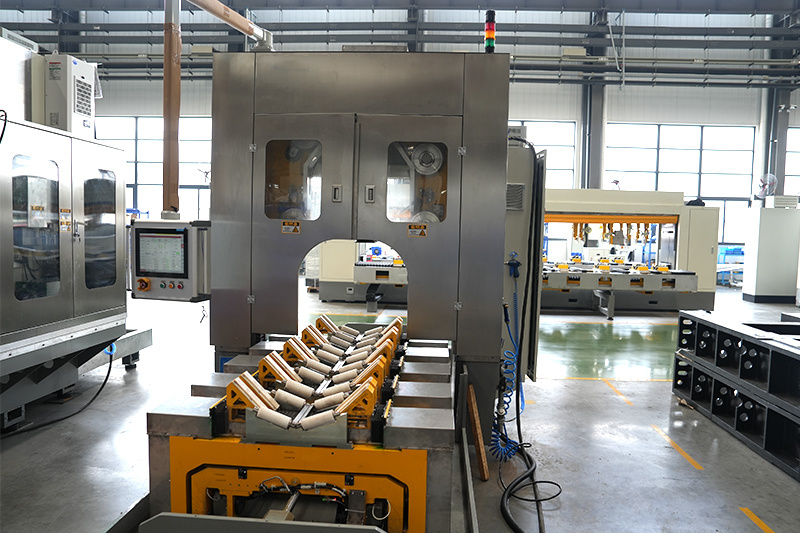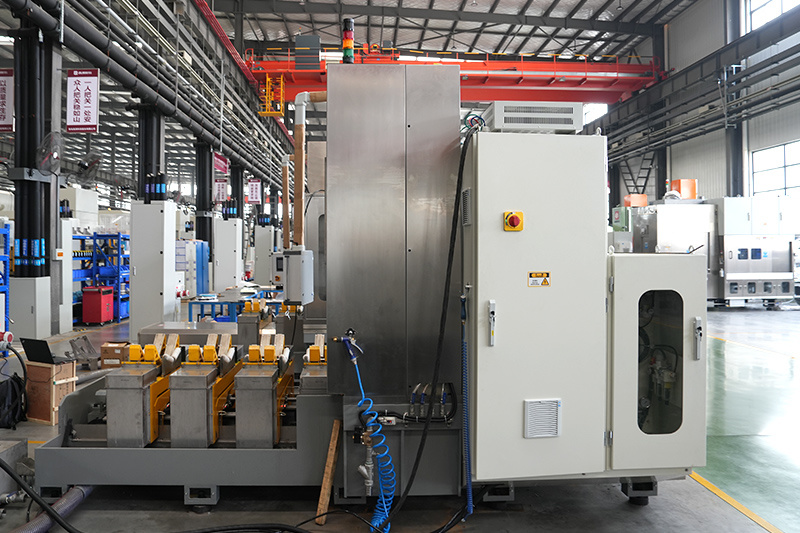 GC-SEWS824
Single-wire Semiconductor Cutting Machine
---
Semiconductor Cutting Equipment
This is a special processing equipment for cutting semiconductor monocrystalline silicon rod. The diameter of silicon rod that can be processed is 8-24 inches, and the maximum processing length is 2600mm. The equipment adopts diamond wire cutting, which can realize the functions of cropping, head/tail removal and sample cutting, etc. with the features of high cutting efficiency and good section quality.
1.Mechanical Part

Equipment Size

Approx. 5000mm×2560mm×2740mm (L x W x H)

Equipment Weight

Approx. 5500kg

2.Size of Silicon Rod

Length of Silicon Rod

300~2000mm (excluding head and tail, cutting from head to tail without reversing)

Diameter of Silicon Rod

Φ200~Φ600mm

Processing Quantity

1 piece/block

Segment Length

150mm~400mm (manual cutting is required when less than 300mm)

Number of Cutting Point

1

Sample Thickness

2~15mm

3. Cutting Part

Feeding Drive

Servo motor, lifting up/down of lead screw

Moving Speed of Cutting Head

0~900mm/min, stepless adjustable

Cutting Feed Speed

0~20mm/min(the actual cutting process shall be set according to the diameter of silicon rod)

Diameter of Cutting Wire

Φ0.42mm

Cutting Time

Average ≤90 minutes, complete the cutting for 18-inch silicon rod with one operation (the time may be adjusted according to the cutting quality)

4.Cutting Tension

Tension of Cutting Wire

0~120N

5.Equipment System

Mains Power Supply

380V±10%AC, 50Hz±1Hz

Power Load

14KVA
Key word: Photovoltaic | Semiconductor | Silicon Carbide | Sapphire | Magnetic Materials | Silicon Wafer Cutting Service
---
Qingdao Gaoce Technology Co., Ltd.
---

Address: No. 66, Chongsheng Road, High Tech Industrial Development Zone, Qingdao, Shandong, China, 266114
Subsidiary Companies →
Business Contact →
---
Copyright © 2023 Qingdao Gaoce Technology Co., Ltd. SEO
---
Qingdao Gaoce Technology Co., Ltd.
---

Address: No. 66, Chongsheng Road, High Tech Industrial Development Zone, Qingdao, Shandong, China, 266114
Subsidiary Companies →
Business Contact →
Copyright © 2022 Gaoce Technology SEO