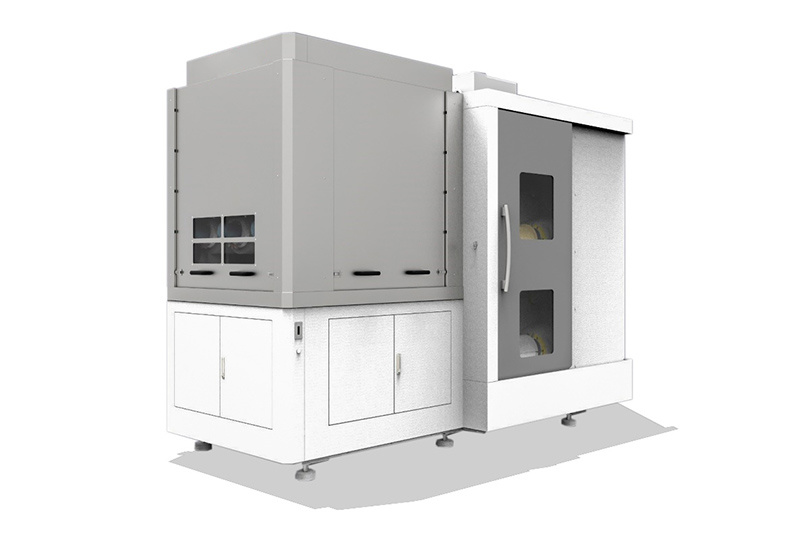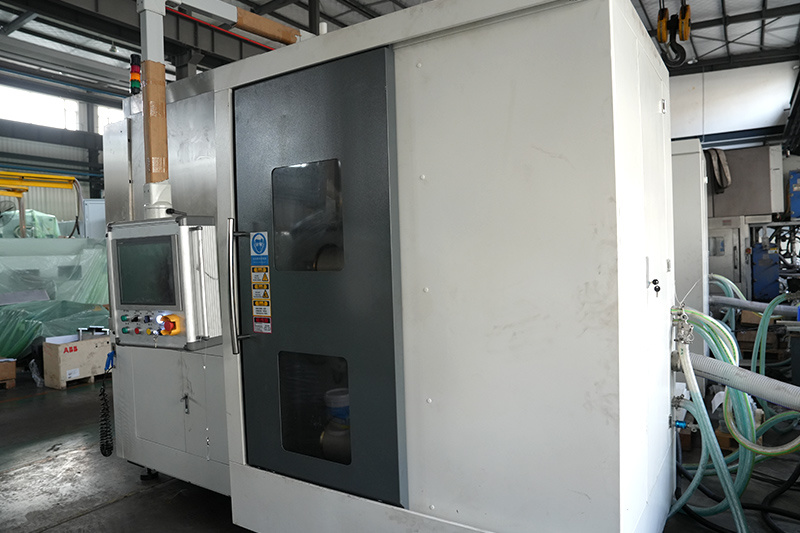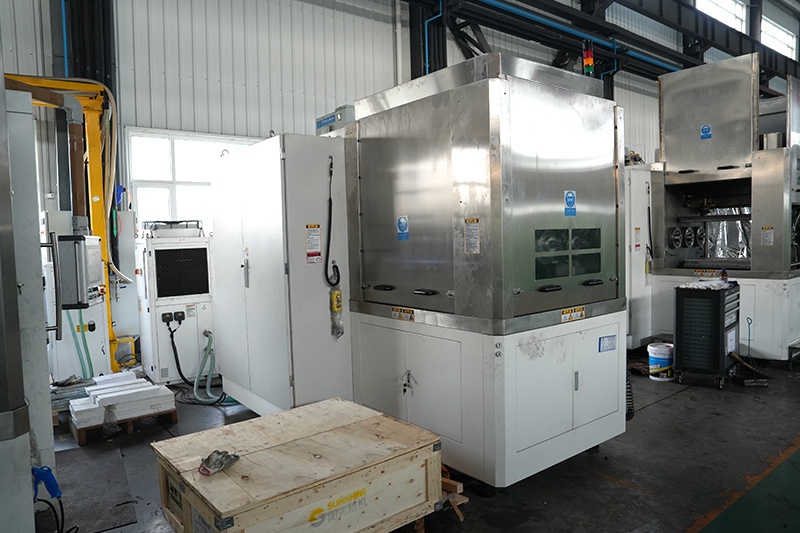 GC-MADW1280R
Magnetic Thick-sheet & Tile Multi-wire Slicing Machine
---
Magnetic Materials Cutting Equipment
With diamond wire and double-station design, the multi-wire thick-sheet & tile slicing machine can cut the magnetic materials into slices. It is characterized with high wire speed, and the stable wire cutting speed can be up to 1800m/min; with the thinner wire, the machine can work together with electroplated diamond wire of 0.12-0.22mm; runout at cone face of bearing box is ≤5μm, runout of main roller is ≤20μm; by the effective control of the wire net vibration, the cutting accuracy can be increased significantly, and the material utilization can be improved.
S.N.
Item

Unit

Content

1

Max. Processing Size

mm

120 (W) x 800 (L) x 150 (H) x double stations

2

Slice Thickness

mm

1.5~20

Slice Radius

mm

≥6

Horizontal Displacement

mm

±25

3

Max. Wire Speed

m/min

Max. 2000, stable cutting at 1800

4

Cutting Method

Vertical upward feed/cutting

5

Cutting Speed

mm/min

0.1~9

6

Max. Wire Reserve

km

30(0.20 diamond wire); 50 (0.12 Diamond wire);

7

Dimensions (L×W×H)

mm

Approx. 3500×2150×3000

8

Equipment Weight

t

Approx. 10

9

No-load Running Noise

dB(A)

≤80

(Test conditions: measure at the front panel 1m away from the equipment and 1m off the ground at 1800m/min wire speed)
Key word: Photovoltaic | Semiconductor | Silicon Carbide | Sapphire | Magnetic Materials | Silicon Wafer Cutting Service
---
Qingdao Gaoce Technology Co., Ltd.
---

Address: No. 66, Chongsheng Road, High Tech Industrial Development Zone, Qingdao, Shandong, China, 266114
Subsidiary Companies →
Business Contact →
---
Copyright © 2023 Qingdao Gaoce Technology Co., Ltd. SEO
---
Qingdao Gaoce Technology Co., Ltd.
---

Address: No. 66, Chongsheng Road, High Tech Industrial Development Zone, Qingdao, Shandong, China, 266114
Subsidiary Companies →
Business Contact →
Copyright © 2022 Gaoce Technology SEO