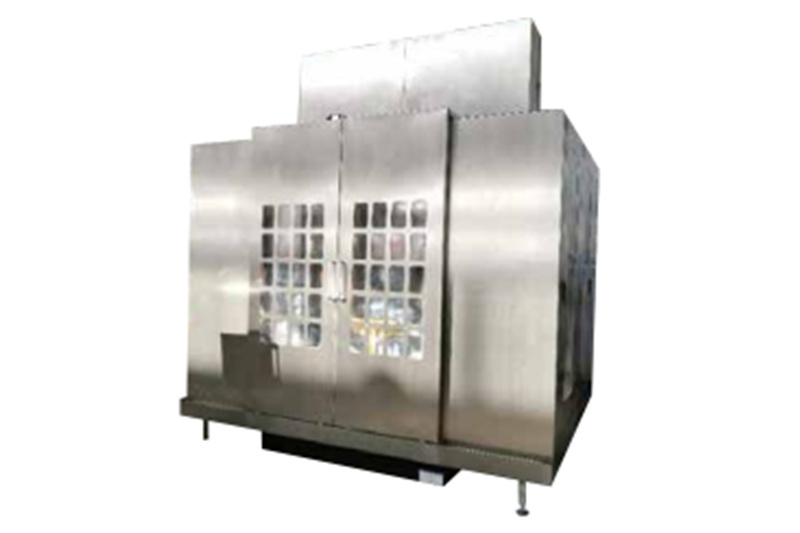 GC-QT-803
Single-wire Quartz Slicing Machine
---
Sapphire Cutting Equipment
This diamond wire equipment is used for processing of quartz crystal, it can meet the requirements for high precision cutting of large size quartz crystal, and fill the gap where the traditional equipment cannot cut square crystal of large size. The processing thickness is flexible and adjustable, the operation is easy, and the safety is guaranteed.
Category

Item

Specification and Parameters

Quartz Specifications

Dimensions of Quartz

1400mm(H)X1230mm(W)X200mm(L)

Processing Quantity

1piece

Thickness

11mm / 13mm / 15mm

Number of Cutting Point

3

Cutting Parameters

Wire Speed

15 ~ 20m/s, ±0.1 m/s P.S

Feed Speed

≥1.5mm/min

Diameter of Diamond Wire

0.48mm

Wire

≤1500mm/cutting point

Cutting Parameters

Cutting Time

It takes about 1500 minutes to complete a piece of 1400*1230mm

Cutting of quartz glass (related to the quality requirements for process consumables)

Loading

Feeding Method

The user, manually, or use self-provided power assisting device

Equipment System

Power Load

Approx. 18KVA

Equipment Size

Approx. 3300(L)mmx3300mm(W) x3800(H)mm

Equipment Weight

Approx. 8000kg
Key word: Photovoltaic | Semiconductor | Silicon Carbide | Sapphire | Magnetic Materials | Silicon Wafer Cutting Service
---
Qingdao Gaoce Technology Co., Ltd.
---

Address: No. 66, Chongsheng Road, High Tech Industrial Development Zone, Qingdao, Shandong, China, 266114
Subsidiary Companies →
Business Contact →
---
Copyright © 2023 Qingdao Gaoce Technology Co., Ltd. SEO
---
Qingdao Gaoce Technology Co., Ltd.
---

Address: No. 66, Chongsheng Road, High Tech Industrial Development Zone, Qingdao, Shandong, China, 266114
Subsidiary Companies →
Business Contact →
Copyright © 2022 Gaoce Technology SEO