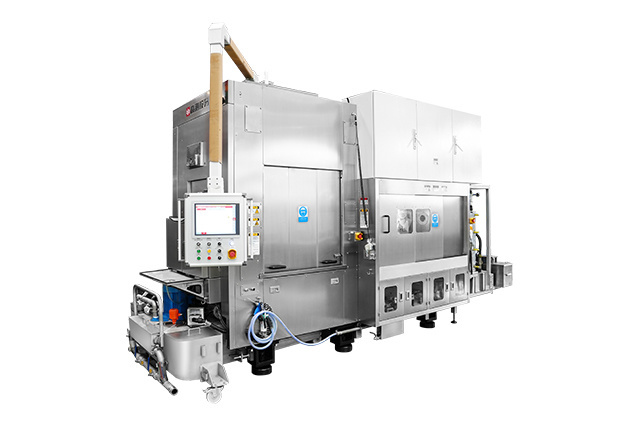 GC-700XL
Diamond Wire Crystalline Silicon Slicer Machine
---
Photovoltaic Cutting Equipment
This product is designed for slicing during manufacturing of silicon wafers, with world's first variable wheelbase design, compatible for wafers of various sizes (16X/18X/210/220/230). It also meets the development needs of new batteries such as HJT and TOPCon for large, thin, half wafer and rectangle wafers. For the products, adopting the technology of eccentric sleeve/eccentric axle box, and the changing of wheelbase, optimum wheelbase cutting is achieved. with modular platform product design and the reserved performance upgrade space, it can meet the cutting requirements for larger size and double-splicing of half wafers in the future, and the process application space is wider; via optimizing the each component device comprehensively, and using the latest cutting layout scheme, the industry-leading cutting wheelbase is realized, the cutting capacity is improved comprehensively, and it has many favorable features, such as high cutting efficiency, good processing quality, and easy operation.
| | |
| --- | --- |
| Max. loading rod length | 166~230xLMax.850mm (compatible with half wafer) |
| Wheelbase | 325-435mm (compatible and adjustable) |
| Max. wire reserve | 240km |
| Cutting speed | 2400m/min |
| Equipment Size | About 5000x2100x3170mm |
| Equipment Weight | About 14000kg |
Key word: Photovoltaic | Semiconductor | Silicon Carbide | Sapphire | Magnetic Materials | Silicon Wafer Cutting Service
---
Qingdao Gaoce Technology Co., Ltd.
---

Address: No. 66, Chongsheng Road, High Tech Industrial Development Zone, Qingdao, Shandong, China, 266114
Subsidiary Companies →
Business Contact →
---
Copyright © 2023 Qingdao Gaoce Technology Co., Ltd. SEO
---
Qingdao Gaoce Technology Co., Ltd.
---

Address: No. 66, Chongsheng Road, High Tech Industrial Development Zone, Qingdao, Shandong, China, 266114
Subsidiary Companies →
Business Contact →
Copyright © 2022 Gaoce Technology SEO